Restoration Work
Immediately after the purchase of the Villa Tammekann by the Turku University Foundation, the building committee it had appointed begun its work. The guiding principle adopted by the committee was that, apart from absolutely necessary alterations, the house would be kept in its original form.
Following the recommendations of the Alvar Aalto Foundation – a partner in the project – the architect Tapani Mustonen who has specialized in the restoration of Alvar Aalto's buildings was selected to plan the work.
The decision to partly rebuild the Villa Tammekann so that it would now finally conform with the original designs was not an easy one. The goal required reconstruction, a return to something that had in fact never existed except on paper. The restoration work was begun with careful documentation.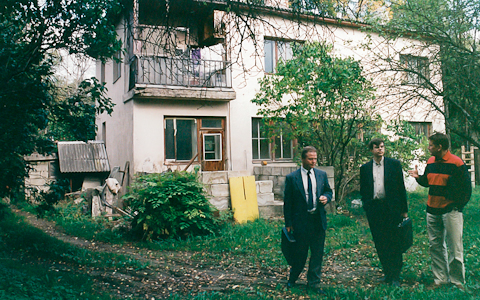 With regard to the outside, it was decided that the house be completed. The flat roof was rebuilt and the garage and pergola so central to the original concept were now built in accordance to Aalto's designs. In the interiors, the dividing walls built after the war were torn down and the spaces of the ground and first floors of the building were returned close to the original.
The new purpose as a cooperative centre for the universities made it possible to use the rooms in their intended ways: the bedrooms for accommodating visitors, the kitchen as a kitchen and the living room as a social area.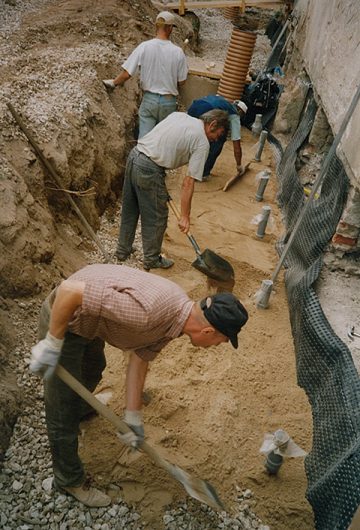 n Aalto's plan, the architectural focus of the building is located on the ground floor. In the restoration, the interior design complements the whole in that the ground floor has been furnished primarily with items by Aalto and Artek that were already in use in the mid-1930's.
The principle behind the new design of the garden was to organize it in such a way that more open space could be created around the Villa Tammekann and that the various areas would be more clearly defined.
The building work was begun in May 1999. After the dismantling of the hipped roof and the construction of the flat roof a "topping-down" – rather than a topping-out – celebration was held in September 1999.
The restoration work was completed in March 2000. The project received support from various sponsors – the major ones being the City of Turku, Artek and Furniture Factory Korhonen.